I know everyone thinks the answer is to simply put an ad on CraigsList or BackPage. Fake it till you make it — yes, it can be done. As you can imagine, one or two successful appointments can feed your new business needs, pay the rent and relieve financial anxiety.
One of the big concerns is getting a website. This helps you present a professional appearance and gives you more room to express yourself than an online ad. WordPress is sex worker-friendly and a well-regarded free blogging site. I personally find WP sites much more attractive than those free Rare-Escort-type sites.
But to each their own. Link-trading is mostly an issue that crops up later, though. If you have a website design ready to go, you can buy cheap hosting for the year at GoDaddy they offer some of the cheapest, most feature-rich hosting. If you can, install Google Analytics to your site so you can start tracking the effect of your advertising efforts.
Why should they be? The next two options are the DIY type. Or…I would buy that cheap bendy-tripod at Wal-Mart and take my own photos if my digital camera had a self-timer. I would try not to do anything that would require retouching. This is a great way of getting good shots with little effort or worry on your part. Or consider if you know a skilled photographer who is willing to trade services with you. I never advocate trading sex for anything because it very often leads to personal conflict and serious misunderstandings.
Or even something as stupidly simply as housecleaning, babysitting or errand-running might work. These trades will probably work best if you know the photographer as a friend and work out an informal arrangement. They may not wish to spend all day in the studio with you, but will give you an hour of their time for some professional headshots and some nice lingerie shots.
Of course, later when you have some money in your pocket, book a full paid session with them and make sure to refer them to your friends. Most US escorts want to immediately buy an ad on Eros. Eros is not always the best advertising in every city. Do a lot of girls advertise on discussion boards? Do some smaller ad-sites exist that are very nice and cheap or free? Larger cities often have a couple of local sites that very good for local girls. Girl-Directory is another site I like to be on. I would pay for an Eros ad in my city after scouting the categories and trying to find one that has the least amount of girls yet still describes me e.
I want to stand out, not follow the herd. By their own admission, CraigsList most definitely shares info with the authorities. Make smart choices from the very beginning. She was desperately trying to get her hands in his pockets and snatch the money. He was finally able to push her but his arms were all scratched and he was slightly bleeding in certain places.
He shows up there, I think he said it was in a classy area, Marina I guess. Door opens, she is behind the door. He barely steps in and she a very fat African with fake blond hair. He tries to get out and she grabs him. They physically fight, she's half naked and she threatens to scream in the hallway and pretend to call the police.
He was a big guy and quite fit so he had no problem pushing her away but she managed to damage his cloth. This is one is a CLASSY scam someone told me via email after he posted a rant on Craigslist Dubai about how frustrating it has become to find a reliable person and how CL has become a scam jungle. His story has to do with a Twitter scam though.
Check this out guys, especially those who are Arabic speaking. He says he wanted to try an authentic Arab escort, so after thoroughly researching, he noticed that most Arab ladies are reachable via Twitter. He is of Arab decent so he speaks the language.
He sends the lady a message and she explains it's AED for a full night from 9pm to 3am in the morning. She asks for AED advance in the form of Etisalat prepaid card. After giving her the card via Twitter, she blocks him. He opens another Twitter account and contacts her, she says she's sorry and that she blocked him by mistake because she's overwhelmed by guys who are not serious and didn't know how to unblock him. They agree to meet at 9pm at Emirates Mall.
She then tells him that it's not nice and shameful to take the from him in public and that it would be better to if he got the rest of the money in Etisalat cards and gave them to her right then. He senses a scam so he refuses but apparently she was brilliant at arguing with him but still does not budge. He asks her for her phone number so he could talk to her and verify over the phone. She refuses and argues the reason why she can't.
Anyhow, he ends up making a mistake and gives her his phone number so she could call him. She then she switches to nasty bitch mode and starts threatening him that he wasted her time and that she could have had one client at least by now and therefore she wants her money otherwise she's going to the police with her story and that she's got powerful friends and they will hunt him down.
He blocks her, deletes both twitter accounts and dumps the phone line. Now obviously there are some reliable escorts in Dubai but they are extremely difficult to find and the fact that there's no review forum does not help things at all.
So being someone that travels frequently to Dubai and I do care about the safety of others and the reputation of a city that I like, here are some important things to bear in mind if you are going to call an escort. Request a phone call to hear and question them. If they say they're from Italy, ask her questions try to pretend you speak Italian etc. Don't use you home country Whatsapp, use an Etisalat prepaid and activate Whatsapp on it. Face photo is not a must but at least so you can see the skin color and body shape.
You're the customer, she has to comply with your demands. There could be two of them, be careful! Keep a distance from the door. If she insists that you come in and refuses to show herself, RUN.
It's not worth it. If she threatens to call police don't chicken out, she won't do it and she can't do it even if she pretends to. Those African ladies are all illegals and there residencies are expired. Again, she can't and she will not for the same reasons mentioned in the previous point.
You are better protected in your home country and usually know your territory better. If you're a resident and you get the urge, be patient and try to find someone reliable by applying what is mentioned previously. Don't rush, examine the ads, reverse check the photos, call the lady, speak to her, ask her for proof etc.
I hope this will help. Be safe guys and don't put yourself in a bad situation. Dubai is an international city and they cannot weed out all the rotten ones. To the tourists, enjoy your trip to Dubai. I'm sincerely sorry for that. I live in the west and I'm not entirely Caucasian myself. I live in a society that has put all racial arguments behind its back decades ago so please don't take it personally and think that I'm playing any racial card here.
I'm just stating the facts. If it was a caucasian white woman, I would have mentioned it equally. However the matter of the fact is that both guys had the exact same experience with African women. Please enlighten me as to how I should put it so it would not be offensive. I did specify "African" and I honestly don't see any other way to identify them. If I knew they were Nigerians, Ugandans or so on, I would have mentioned it. As for the wig, again, both stated the same fact so I had to include it and it was not meant as a derogatory term at all.
But we also want love and money, is it my fault that when I post my real pictures, I don't get responses on CL. Hence, I had to do this. I am sorry, but I had to. And we don't try to attack anyone, we just want some cuddles and hugs. We are just a bit aggressive about getting them, that is all.
You are being sarcastic here aren't you? Ha haaaaaa ha haaaaaa ha haaaaaaaaaaaaaa ha ha haaaaaa ha. It's my best impression of Denzel's laugh in Training Day. I'd go with moronic. I've never hired a lady of the night, but I'm pretty sure if I was going to pay someone to let me stick my pork sword in her meat sheath I would just go down to Barasti or some dindgy bar like the locker room and pick one instead of just looking at pictures and hoping for the best.
Wait, Barasti has hookers now? I thought barasti was just good old fashioned honest drunk idiots. Man, I get more and more disillusioned every day. Okay this was enlightening but nothing new imo since I've heard a lot of similar scams in my home country but then again I'm not interested in putting my weewee in any openings other than my own hand for some time that is.
Jeez man, this was scary to read even from a non-hooker-fan-club perspective. I had no idea things could be this monumental of a shade fest.
Never entering any doors without examining for shadows beforehand again, better yet, I'll just stay on the internet, to hell with the real world.
I'd say get a GF is the best solution. Or just make sure you know the person really well before, you know what I'm a woman, I'm not the target market for these scams, but it's just good info to know from a general perspective that you're always one bad decision away from an epic screw up. It's OK to add variety, flavor and spice in life. I'm in love with your nickname and flair. Brilliant twist of words. Jeez, I'll add that one to the post. Do you mind if I do? I'll reference it to your username.
You have to record yourself reading that list out and put it on soundcloud or something. Friend of mine got forced by an African in the same situation. It seems that when it comes to Escort hierarchy, Africans are somewhere at the bottom so they have to pretend to be someone else to get you to come to them, then they do the 'hide behind the door' thing, and when you're inside, you're stuck.
My friend got himself in the same situation and had to endure sex while the girl was on the phone and had other girls in the room eating or something. I don't think he finished, he just ended up leaving. Haha he certainly was not. My preference is usually located somewhere around the massage parlours. Need to go to twitter smh. If you want legit escorts go physically pick them up from Bur Dubai etc. There are certain clubs you can go to which are full of women, and if you seem even slightly interested they'll come up to you and offer their services.
Some actually look nice, and are mostly East Europeans, Thai, Chinese, Africans, whatever you want, and you can verify who you're taking home with you. Some will even hang out in the street late nights on weekends around Bur Dubai and just get with you in the car. If you want to pay more you can always hang out at some of the fancier clubs and take one of them home Cavali club comes to mind but duno how the scene is there at the moment etc.
Sometimes you'll get the number of their pimp from some of them usually a woman and you can call her and ask her to send you someone to your place.
. 5 Sep But Craigslist is far from the only place to score sex on the Internet. MyRedBook describes itself as "the Premier Guide to Escort, you to punch in an address and pull up a Google map of all the incall escorts in your area. hyderabad beauty services - craigslist. 22 Oct GUYS read this very carefully and think twice before even contacting an escort in Dubai.*** **UPDATE:** Alright, so some SP's manifested.
Adult services courier mail escortcall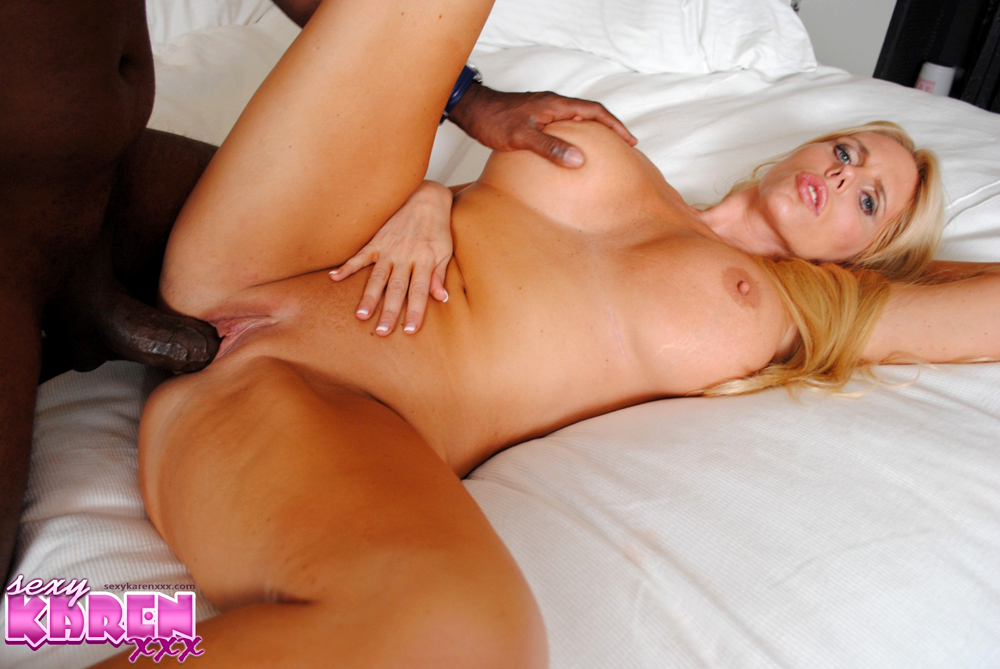 Some advertise themselves as Brazilian, others as Latino, others as god knows what, and they all turn out to be African. The second girl came in and said hey baby you want threesome give me extra
craigslist escort incall escort
, I said I have no extra cash to which she got disappointed and walked away. What if you ordered Chinese and were delivered Indian? He barely steps in and she a very fat African with fake blond hair. If you want legit escorts go physically pick them up from Bur Dubai. He goes in and she turns out to be an African lady.
Find girl for sex men looking for men Perth