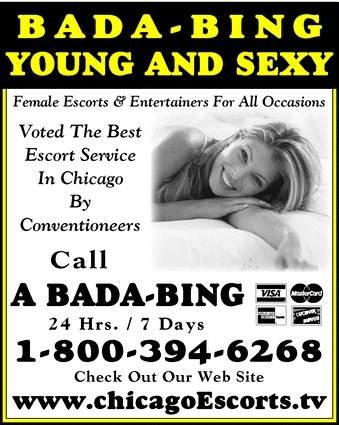 I had not even learned much about my personal sexual likes and dislikes because, again, there is no room for self-expression in the transaction between a whore and her john. It is all about HIM and his sexual desires, kinks, and needs. Then there are his emotional needs. And these are far more exhausting to try to meet than his sexual proclivities.
There is the old joke that a john pays a whore to leave, but the truth is, most of the men I met with over the years had bottomless emotional needs that were not being met in their separate personal lives. Being a prostitute is very much like being a bartender in that it is very much like being a therapist.
The sexual part of the appointment would usually be somewhat brief because of physical limitations. But what does a man that just became sexually intimate, open, and comfortable with you do to fill the rest of the hour?
He starts to talk about his emotional life. And this, while a welcome break from the physical demands, is the truly draining part of the date. I did not really want to know these men on this level; I have my own life to care for and I was really not interested in expending the energy it required to pretend to care, to try to comfort and to attempt to fix.
Then there is the dangerous tightrope one walks when sex, intimacy, and emotion get mixed together but there are boundaries pre-established and agreed to in the exchange. These men, who were paying for me to leave, soon became aware of their inability to penetrate my psychic, emotional, and spiritual being and their perception of the fantasy versus the reality began to blur.
After getting the physical, they wanted everything else. And once they realized they couldn't have it, they wanted it that much more. They bought me, so they wanted to own me. Men would start with a vague interest that soon became a need to pry and sometimes became an obsession.
I have had to physically fight, obtain restraining orders, move, and change my number, and I have even legally changed my name. Ironically, all of this perverse intimacy with complete strangers helped me to stop blurring the lines between my own perceptions and wake up to a very stark reality.
The reality is that we live in a patriarchy and sex work simply feeds this dynamic. I thought making men pay me would level the playing field, but the money became superfluous to working so hard to protect the very things I had initially believed would benefit from this line of work: My experience of being a sex worker was that I was being paid to satiate male narcissism and, thus, to uphold the very foundation of the patriarchy in which we live.
I was paid to make a man feel safe, sexual, satisfied, and superior — no matter what. Yet, in the exchange of money for these things, I was expected to relinquish my own rights to all of the above. I was being paid to be a nonperson who lived to serve the man of the hour. My ability to dissociate, perform, and be subservient is what allowed me to shoot to success so rapidly — NOT my intellect, intelligence, humanity, or even my sexuality.
In my experience, I had to have no identity in order to be a successful escort. And in agreeing to this, I merely fed the patriarchy and condoned the reasoning and behavior of the men within it — all while embodying the stereotype of the passive, subservient, and objectified female the system needs a women to be in order to maintain dominance and power.
As disillusioned and disappointed as I was after devoting eight long years of my life to an industry that ended up being a lie, today I live a life rejoicing in my hard-earned authentic freedom. The strength it took to leave behind the money and the comfort of the lifestyle I had grown accustomed to, while taking the risk of dropping it all and starting over again, showed me the limitless depths of my genuine strength and true internal power.
It's been almost four years since I last sold myself to a man and I have learned more about myself over these past few years than in my entire life prior to this transition.
Ultimately, I am still grateful for my past choices for had I not lost myself the way I did, I would not experiencing the fullness of my person the way I do today. And walking away from the field was the truly empowering move that finally began to help me realize all of the things about myself, my gender, and my place in this society that I had hoped to find within the work.
I would not be the woman I am today had I not lived such a falsified existence for so many years. I was literally enslaved by the work, but today I am free to live life on my own terms.
You have to take all the safety measures yourself. Briefly, here are the things that might make you want to opt out of going independent as an escort.
In traditional language, it is the difference between getting a job from an employer and starting your own business. When you are independent, you have to work harder to keep the money coming in. You need to spend time looking for clients. One of the ways you get clients is by having your own website.
That takes some time and it requires investment. If you have a website you need time to maintain it. As an escort you may not have time to do it, so you delegate it to a company. You have to pay them to maintain your site. You have to take care to update it constantly. In other words, you may have to do a lot of clerical work in order to earn more money.
These are not necessarily the disadvantages. You could see them as challenges that are in front of you. If you are enterprising, you can deal with all of this and earn your money. Payment is a tricky issue for many escorts. Look, most of your encounters with your clients will involve sex.
In the UK, this comes very close to prostitution, although it is a different principle. Therefore, all the laws that relate to prostitution in the UK also apply to your escort work.
When it comes to being paid, you want a way for the exchange to be as quiet and anonymous as possible. Remember that payment is for time and companionship only, anything that happens after that is between two consenting adults. So in short, the client is paying for your company. Payment should always be in cash and handled at the beginning of the booking. Being an escort is sometimes risky. Typically escorts follow many safety tips that are common knowledge. However, the most important one of them, as suggested by many experienced escorts is not to be intoxicated by alcohol or drugs.
You are not in control of the situation. The same goes with drugs. Not only is it illegal, but it can get you in to a lot of trouble professionally. Secondly, insist that you will only entertain your client if he is alone.
Since this involves sex, it could be an uncomfortable experience for you. Moreover, with more than one male dominating you, the situation could get troublesome. If you allow more than one person as an escort, you better know what you are doing. If you are comfortable with it, by all means go for it. Screen your phone calls well and get to know your potential client on the phone first.
Discuss his intentions for the booking and find out what his fetishes are. This is not a full proof way of only seeing good clients but you can get quite a lot from a long conversation. There are many more rules to follow as an escort. Dealing with aggressive clients is somewhat tricky. In part, this is what will decide whether you will last as an escort or not. The first thing that you should do is prevent doing business with such clients.
As mentioned above, screen them and gather as much information about them as possible. This will help you a lot. It is better that you have somebody waiting for you when you are with your client. Let your client know that you have some defense, in case he decides to become unruly and aggressive. It will keep the client in check. Usually, you will know within a few minutes whether the client is going to behave well with you or not. Tell him you need to text your driver to let him know you are OK.
If you sense early signs of trouble, just make a nice excuse and walk out of the meeting right away. It is up to you to be creative enough and come up with a good enough reason to leave temporarily. Not the least, it should help if you have some physical combat skills, just in case. In short, the best way to deal with client trouble is to stay out of it.
Prevent trouble and you will have a much better time. We have covered the most common questions that escorts have when they are new to the job. If you are working with an agency, you will be given all the information you want. For more information about different aspects of being an escort, you can read the other articles here. They cover all angles in detail.
Things to Note Before Becoming an Escort including escorts not glorified prostitutes, not just for sex, customer service and care. Below you will discover how to be an escort, what it takes to be an escort and how to do a number of things while being an escort. Becoming an escort isn't an. 5 Jul Okay guys, this is a juicy one! Obviously not going to be for everyone, so if you're already hating this and/or offended, please avert your eyes.
Backpage massage personal Western Australia
2 Mar Before becoming an escort, I had studied to obtain my SSTC in English on and off for years. This plan did not pan out for various logistic. 17 May Q. Can you tell us how you became an escort, and what your family I was a programmer when I decided to quit my job and become an escort. 14 Jun They had to be very clear that it was't a prostitution website (you I'm a straight male escort and my first day of work was definitely not what I.
ESCORTS BACKPAGE SEX HOOK UP APPS
: Being an escort escort ad
| | |
| --- | --- |
| OUT CALLS PRIVATEESCORTS NEW SOUTH WALES | In addition, the session is generally private and requires discretion. You will set your own hourly rate once you have signed upwe recommend starting out with a lower hourly rate until you get some experience with clients. How much notice will I receive for a booking? Do I have to have sex if I am an escort? He was a quiet, balding man who looked older than my dad. Flexibility is very important for many escorts. You should expect at least 24 hours notice. |
| Black escort females who want sex New South Wales | All escorts busty Victoria |
| BABE ESCORTS FREE ADULT SERVICES | 679 |